For family, friends, and unpaid caregivers
As a family member or friend of a Two-Spirit LGBTQ+ person living with advanced illness, you may have questions or concerns about their care or about how you can be involved. 2SLGBTQ+ inclusive care takes a patient-centred approach, which means that you can be part of their healthcare team and included in decision-making if the person chooses.
What is patient-centred care?
Both inclusive care and palliative care consider and work with the 'whole person', which includes all aspects of their health and includes their 'family'; however, they define that. Because many 2SLGBTQ+ people have created 'families of choice', recognition and inclusion of people in these circles is an essential part of all care plans.
If you are someone that the patient has included in their family of choice, you may be able to visit them more freely or even stay overnight with them at a care centre. You may be invited to team meetings, where information about the person's health is shared, and care decisions are made.
It's always up to the person who is ill to choose the people they want to be part of their care team, but if you're invited, it's also important for you to decide how involved you want to be. As part of the person's family of choice, remember that you're entitled to receive services yourself, which may mean accessing spiritual care or counselling, and grief support after the patient has died.
Read more
Challenges and opportunities
Some 2SLGBTQ+ people with advanced illness choose to stay at home or with friends rather than live in a care centre. This may or may not be because of fears of discrimination. Providing unpaid care can be an opportunity to spend more time with someone with advanced illness, perhaps deepening your connection with them. 
If you're a friend or family member who has been providing care, you may be feeling exhausted. You may have many responsibilities, including other caregiving or work, or you may have health challenges of your own.
If you're a partner or spouse, you may face additional dilemmas about 'coming out' whenever paid care providers come into your home. It can be very difficult to feel that you've lost what may have been the only place where you can truly be yourself.
"My mom had rainbow flags in her house to show her support of me. When she was sick, a home support worker told the agency that she would not come back as long as the flags were up, so we took them down rather than have my mom's care affected."
Over time, you may have become so focused on giving care that you've stopped paying attention to your own needs. It's important to remind yourself that unless you take care of yourself, at some point, you may no longer be able to give care. 2SLGBTQ+ individuals and communities have shown strength and creativity in forming caregiving networks. Consider reaching out to supportive others who can assist you with caregiving.
Sometimes as a person's health declines, they're forced to move to a care centre where they may form new relationships with care providers or other individuals in care. This can be especially troubling if your partner has dementia and becomes attracted to or romantically involved with another person. You may have mixed feelings about this, such as resentment and relief. Allow yourself to have whatever feelings come up as you work to accept this change, and remember that patient-centred care means honouring the person's wishes. It's always a good idea to learn more about anyone's disease.
"I had no confidence at all in the possibility of her going to a facility, so I was extremely reluctant."
"I talked to the Recreation Therapist and we had this small celebration of Pride in the residence. It was the first time they had ever done anything like that."
Read more
Resources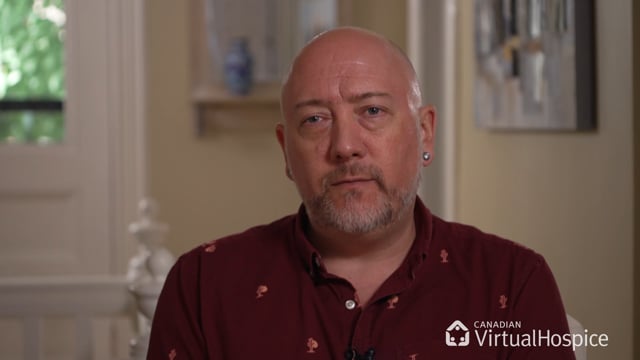 It takes more than just a rainbow sticker on the door- Asking my new doctor "Are you 2SLGBTQ friendly-"